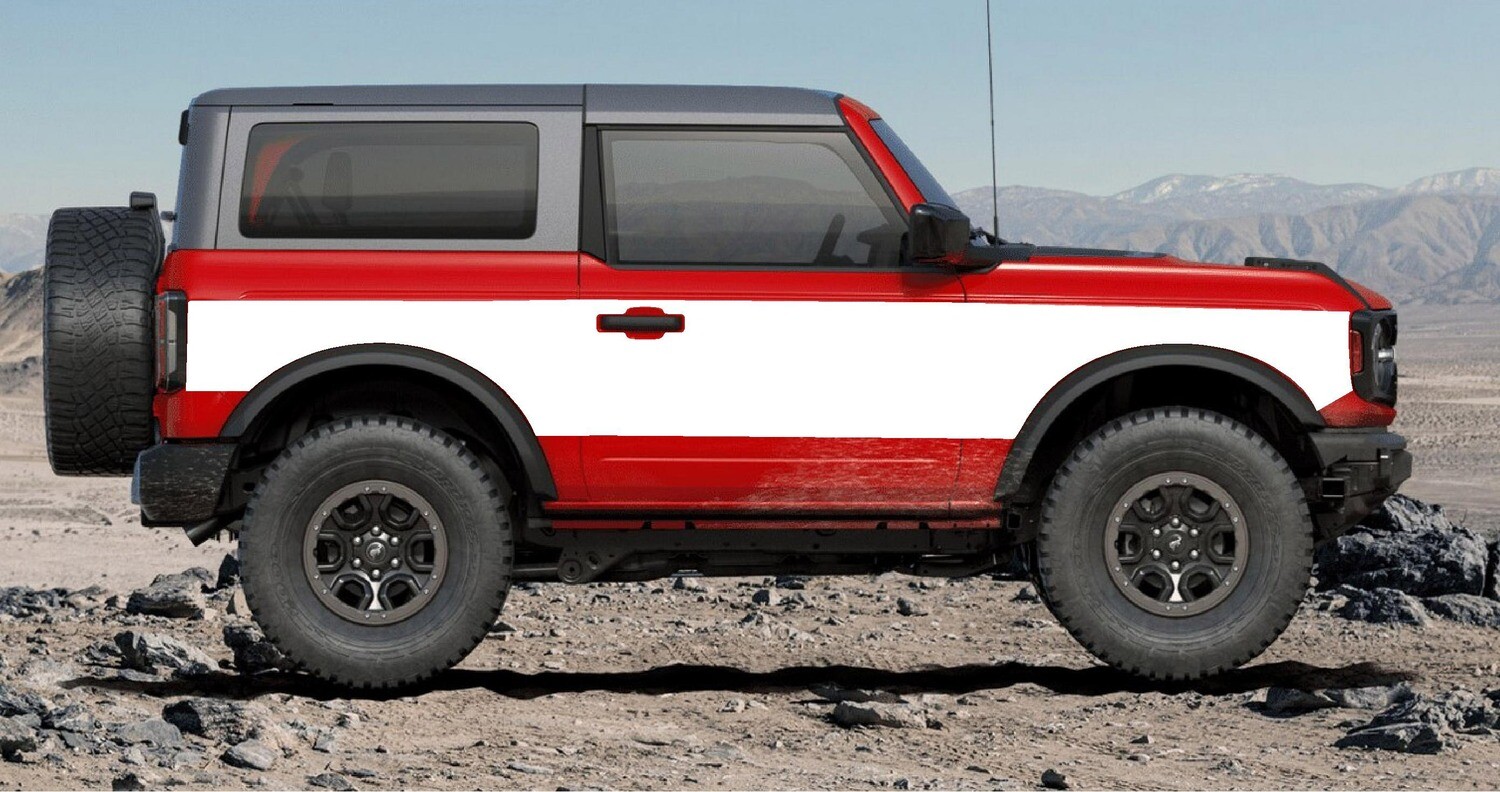 2021-up Ford Bronco Two Tone Wrap Style Body Graphics
SKU 00526
Product Details
Item:
Retro Style Side Stripe 2 Tone Vinyl Graphics Kit
Fits:
2021 - Up Ford Bronco 2 Door and 4 Door
Choose 4 Door or 2 Door in your color and design style.

Full Length Wrap Style Two Tone Side Graphics Kit for your 2021 - Up Ford Bronco! Make your Bronco Stand out!!! Available for 2 door and 4 Door Models and all Trim Levels. Base, Big Bend, Black Diamond, Outer Banks, Badlands, Wildtrak and First Edition 2021 - Up Bronco.

Supplied in individual sections for easy handling, each section is slightly longer than the panel it is being installed on for wrapping into the seam between panels. Available with or without Pre Cut Door Handle Cutouts. If you choose No for Door Handle Precut, the door handles will have to be removed prior to installation. Optional Tailgate Panel and Filler panels between Tailgate and Taillights are optional.

This is a wrap style 2 Tone Kit. The Kit Wraps between the Grill & Front Fenders, Taillights & Rear Quarter Panel and Fender Flares & Body. They must be removed prior to installation. Minor Trimming Required at Seam between rear QP and Filler between QP and Bumper.

Save this product for later