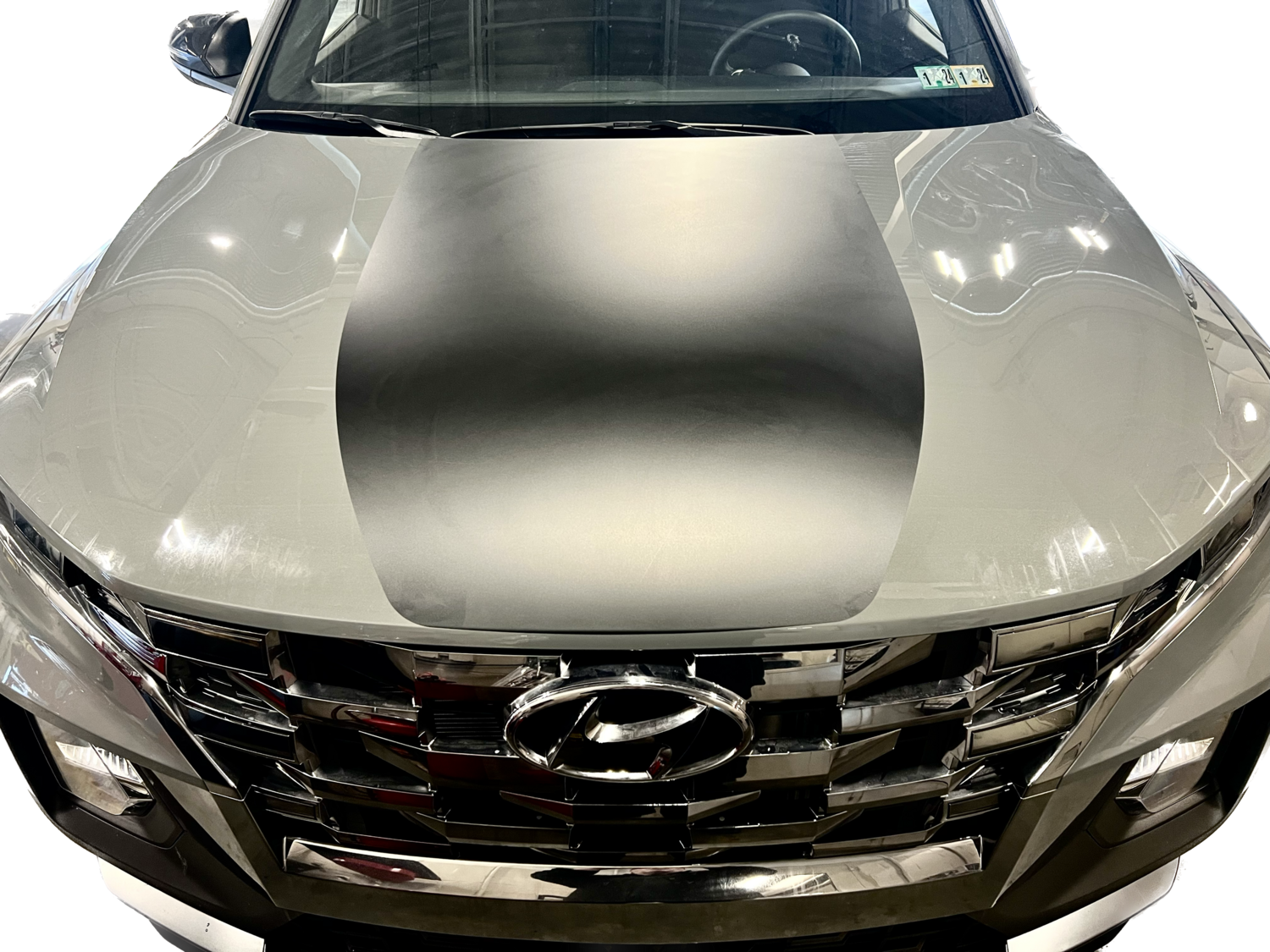 2022-up Hyundai Santa Cruz Single Wide Rally Stripe Vinyl Graphics Kit
00551
Product Details
Item:
Santa Cruz Dual Wide Rally Stripe Kit Vinyl Graphics
Fits:
2022 - Up Hyundai Santa Cruz
Custom Style Single Wide Rally Stripe Vinyl Graphics for your 2022 - Up Hyundai Santa Cruz! Make your Santa Cruz Stand out!!! Fits all Models and all Trim Levels.

Kit Includes the Hood and Tailgate Stripes! Hood stripes are cut with excess length at rear to wrap over rear edge of hood. Tailgate Stripes are pre cut around Tailgate Handle and Taillights for Easy Install. They are cut longer on the top edge to wrap under the top tailgate protector.
Appx. 30" wide Overall Stripes.

Contact us for Custom Design Requests!

Save this product for later