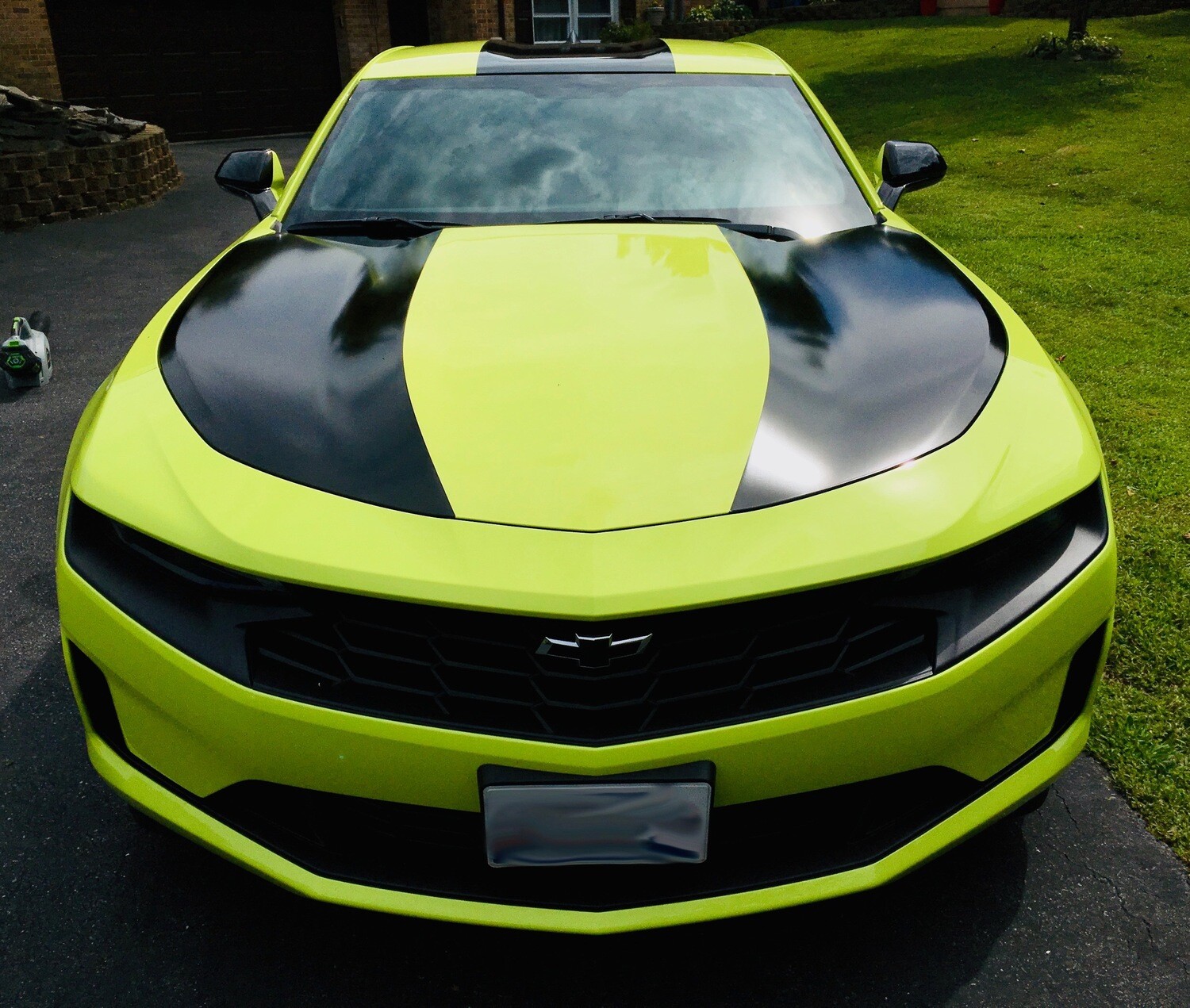 2019 - up Camaro Outer Hood Blackout Graphics SS RS LT V8 V6 Turbo 4
SKU 00404
Product Details
2019 - Up Camaro Outer Hood Blackout Stripes
Kit Includes Outer Hood Panel Stripes Only. These Graphics are a single Solid Color and Do Not have the Hash Mark Stripes as seen on some.
Stripes are Solid and are designed to be wrapped around the outer and rear edges of the hood.
Fits SS V6 LT and Turbo 4. Does not Fit ZL1 Hood.
Choose from Designs below
Save this product for later